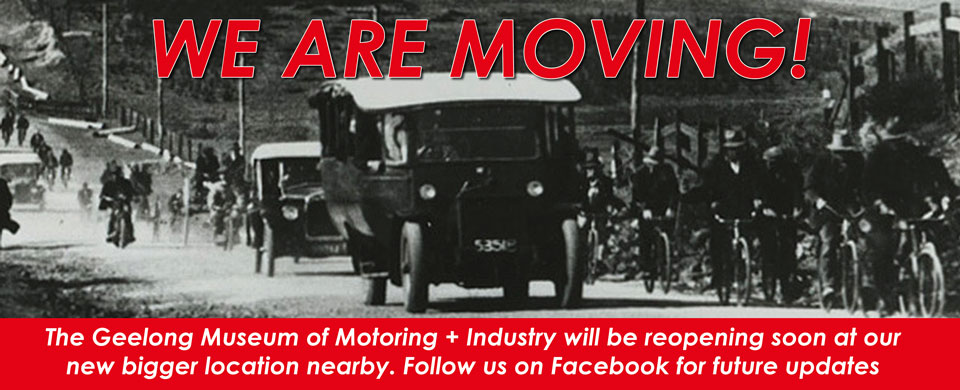 WELCOME TO GMOM
WHAT IS GEELONG MUSEUM OF MOTORING + INDUSTRY ?
GEELONG MUSEUM OF MOTORING + INDUSTRY is the home of an impressive collection of motor vehicles and pays tribute to the industry and manufacturing heritage of Geelong. It is run by enthusiasts for everyone to enjoy and is located in the Industrial precinct in North Geelong, just a short drive from the CBD at The Federal Mills, 13 -35  Mackey Street North Geelong. The location for this magnificent repository is the Federal Mills, originally built to manufacture uniforms for the ANZACs in WW1.
The Museum is Open every day in January 2015 from 10am to 4pm and for the rest of the year is open every Thurs, Fri, Sat & Sun from 10am to 4pm excluding Christmas day, Boxing Day and Easter Sunday. Entry price is $10 for adults, $8 for Concession, Students, Children and Groups of 10 or more. $25 for a family ticket including 2 adults
HISTORY IS IN YOUR HANDS
Starting with the Ford Discovery Centre collection, the Geelong Museum of Motoring has amassed an impressive collection of vehicles and artifacts for display. The display is regularly updated and changed.